Cosette and myself represented the UK at the Ferrari Club Switzerland annual "Sternfahrt" This year it took place at the Hotel "Waldhaus" in Flims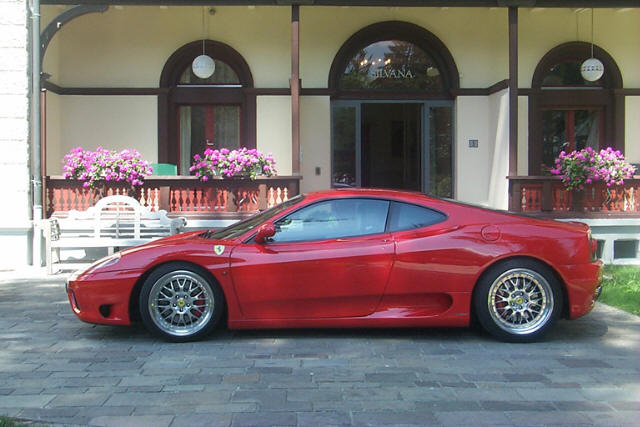 Here is a 360 Modena parked outside one of the hotel wings - I think it has Challenge wheels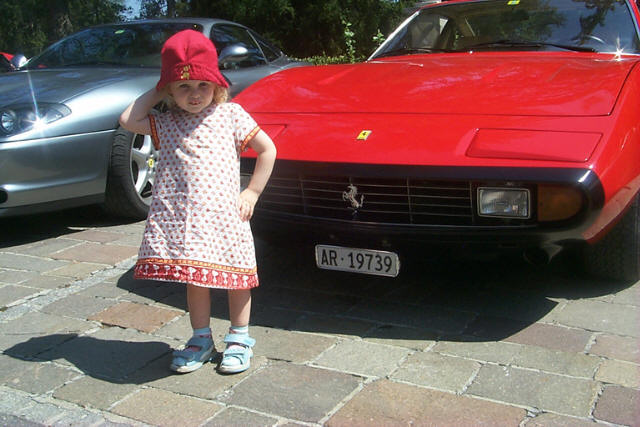 This is Cosette posing in front of an old Ferrari 365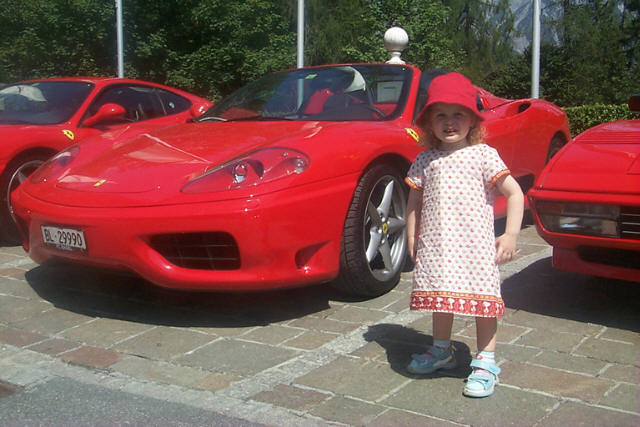 .. and here posing in front of a 360 Modena Spider - she's looking a bit annoyed because she thinks I am holding the camera incorrectly she's convinced you should look through the lens to take pictures !!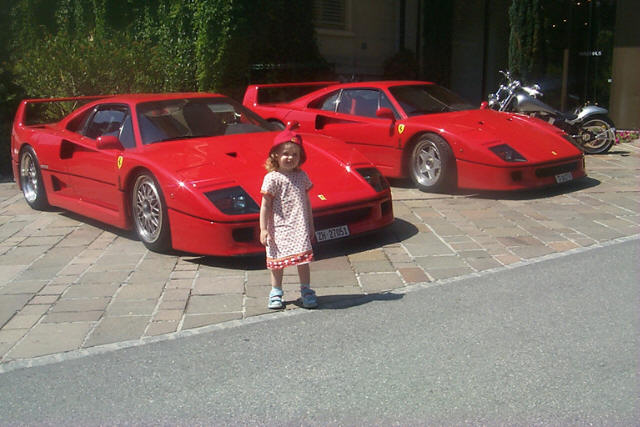 This time in front of two F40s.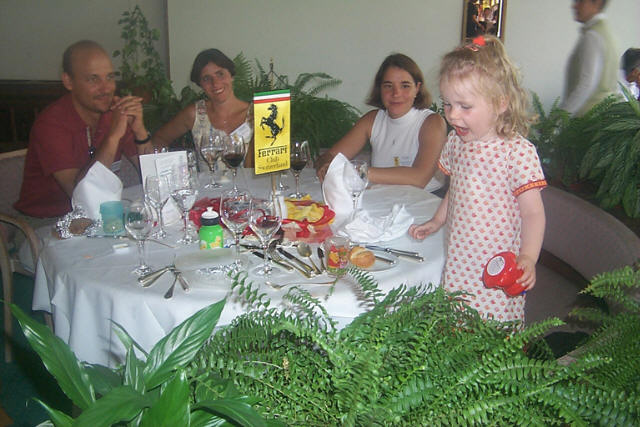 Cosette is keeping the guests amused at the dinner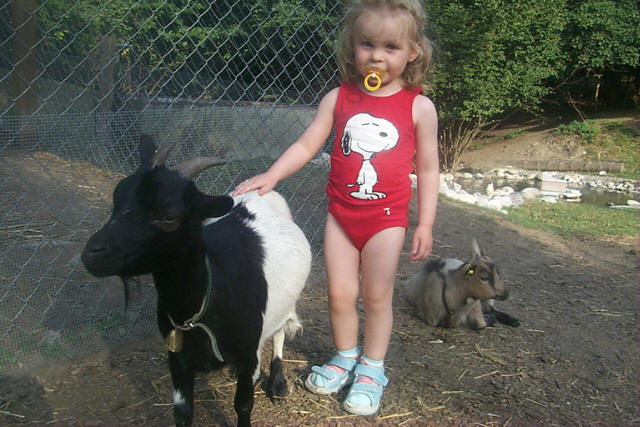 The hotel has a small zoo where children can stroke the animals. Cosette liked the goats best of all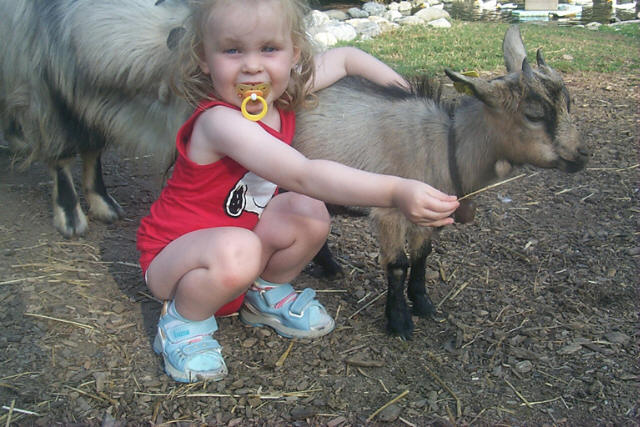 And would have liked to take the baby one home with her..